Underwater photography is big passion of mine. I get asked many times, "Why underwater? What inspired you to shoot this way?"

I know the answers very well. A few years ago I saw photograph online that was taken underwater, the model was submerged in her bathing suit, and the image was so pretty and magical. I wondered many things like, how the model would look with her cloths on? With beautiful flowing dresses? How different fabrics would look? And how long she would be able to stay underwater?

I had borrowed a underwater video camera which was older model, still with the glass that you have to look into, so you are not seeing much at all. My boyfriend held the camera while I was diving into the pool. It didn't go really well at all. I realized I'm not the best at opening my eyes, nor getting air out of my lungs in order to stay stay under. Still, we ended up with couple of shots that I knew could be mastered if I just knew a little more.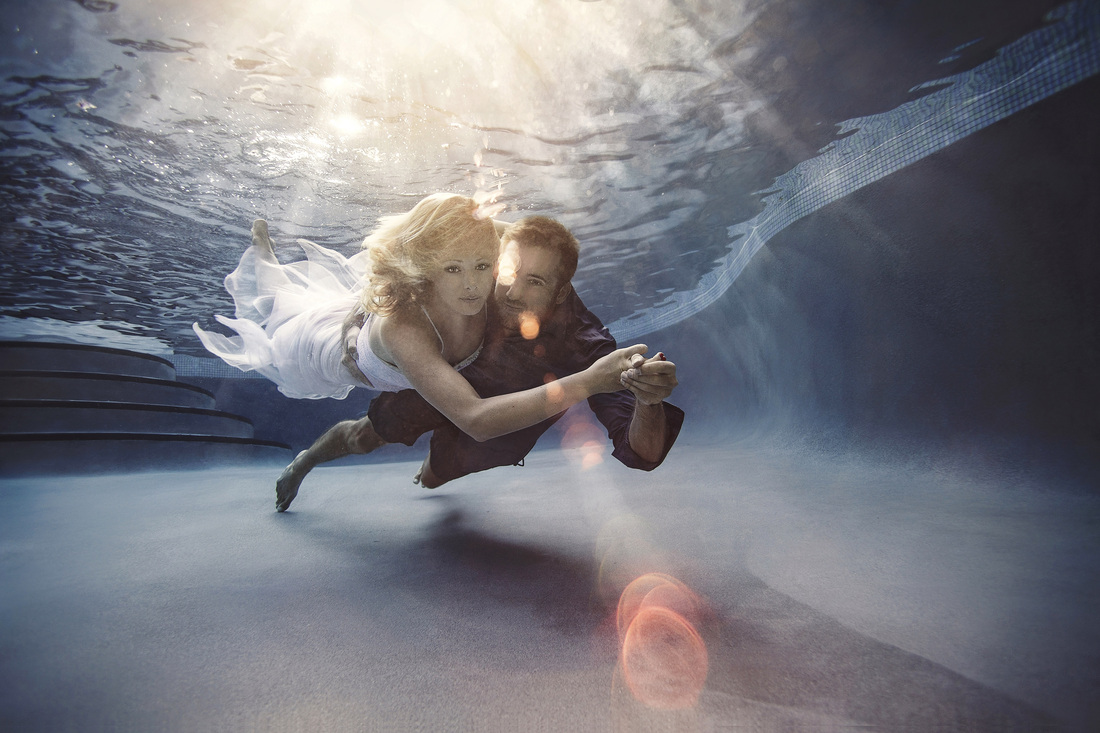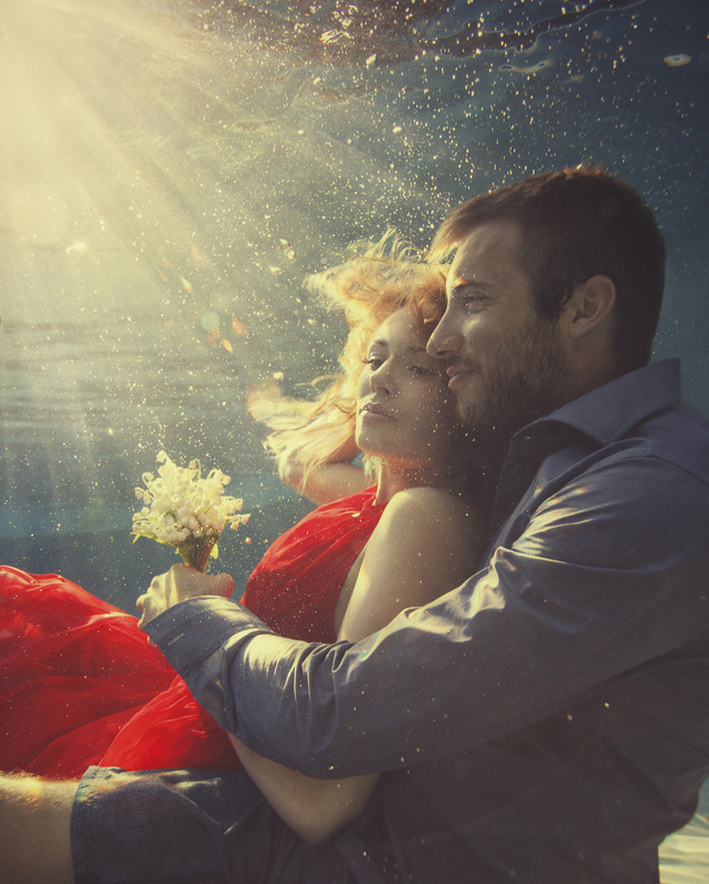 I then borrowed a different camera from a friend, and had another acquaintance model for me. She was very comfortable in the water, and basically did everything I asked her to do. We had some great shots quickly and I wanted keep going. After a few more test shoots, I bought a bigger proffessional case for my Canon camera and from then on - we were going to be making magic!

My mother made great flowing dresses for me that I already used many times in other shoots, and I learned what works and what doesn't underwater simply by trying many times over. Models look weightless and graceful and dresses look fluid and magical. I love the fact that water is unknown and uncontrollable element. After this point, its safe to tell you all, I fell in love with underwater photography.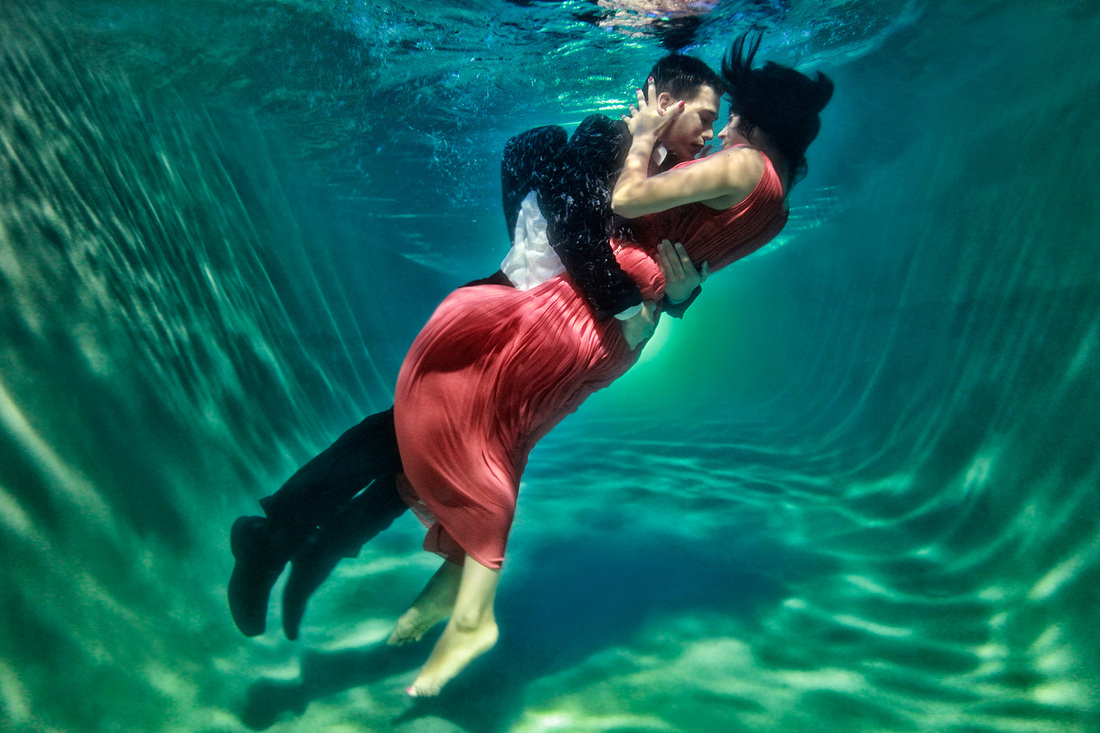 I was preparing for my first big underwater exhibition at The Studios of Key West last year and this provided a great push to complete a whole collection of underwater images. Living in tropical Key West with access to two private pools and many others that people were so kind to let me use, made for interesting and changing underwater backdrops. I am fortunate to have great weather almost all year long as well. I spent a lot of time in the pool with friends and models and the beauty of sun light viewed from underwater provided the ability to see the world from a different perspective, even if for a few moments.

I'm happy I can offer my clients something different for their Engagement, Save the Date, or Trash the Dress photography session. Underwater shooting requires only one thing: to feel creative. People usually get very comfortable after a couple of submerged attempts. I will provide you with all of the necessary items and information before the shoot, and after a couple of test shots we can easily communicate any changes or modifications we need to make. Together we will master your underwater session into a fun and unique experience that you will never forget.